The Southampton Youth Association Inc, has been a pillar organization in the community for 49 years. As we enter our 50th year, we celebrate the fun programming that we provide for kids, the various employment opportunities we offer for youth and adults, and the character development that has resulted from our efforts and leadership. This year, we unfortunately lost our devout leader, Rev. Dr. Marvin Dozier. While we miss him dearly, we know that the best way to honor him is to continue to live out his legacy.
SYA has been providing services to the community for over 49 years; we are honored to continue to build on the legacy of providing recreational, educational and leadership development opportunities for the community.
Mini Mariner Basketball
Workshop
Winter Gymnastics
Workshop
For any registration inquries contact our main office.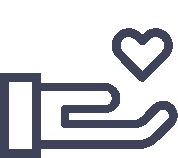 "In every community, there is work to be done. In every nation,there are wounds to heal. In every heart, there is the power to do it."